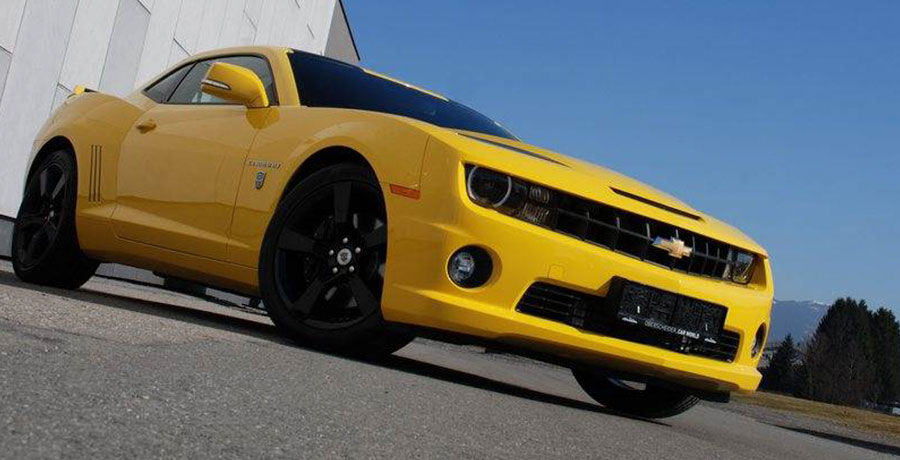 Car engines, just like people, can have high or low pressure. Cars that are equipped with a compressor can generate different "normal" capacity and that is the reason why they are often called power plants.
Once again O.CT-Tuning, a company best known for its legendary compressor modifications for various Chrysler SRT-8 models presents a car with monstrous engine capacity for the interested fan groups. This time they focused on a coupe by Chevrolet named Camaro Transformer Edition with the original (!) cylinder displacement of 6.2 liters.
Camaro's great optics, which is appreciated by favored watchers, is not changed.
But it is firstly O.CT's compressor modification "Supercharger" with the whole set of components and therefore gained and naturally needed whistling forced ventilation that makes the Chevy a real steam hammer: the much desired possible rough measure of 602 hp and 682 Nm torque can be raised up to 630 hp and 730 Nm torque by almost all car types!
By all means we must not forget that specially manufactured stainless steel exhaust system that can be noticed only by a practiced eye plays its part in the potential of the hard bar. 

Little noise by low speed changes into an almost infernal roar coming from all possible pipes for adequate warning of the environment.
O.CT-Tuning team offers this kind of modifications in different hp-variants, including the certificate of technical inspection and the DTC certificate, especially for Switzerland. The yellow celebrity will care for the furor in any situation wherever it is seen or heard. 

We can only hope that this Chevrolet Camaro Transformer Edition will not be the only modification by the O.CT-Tuning team. We want the show to go on…
View Chevrolet Camaro 6.2 V8 Supercharger Conversion gallery